Stitch Sainte Luce redesign
Stitch Sainte Luce aims to improve the lives of women and their families living in extreme poverty in Sainte Luce, a village in one of the poorest areas of Madagascar. The project provides the opportunity for local women to develop their embroidery skills in order to generate sustainable income, allowing them to buy food and clothing and to send their children to school.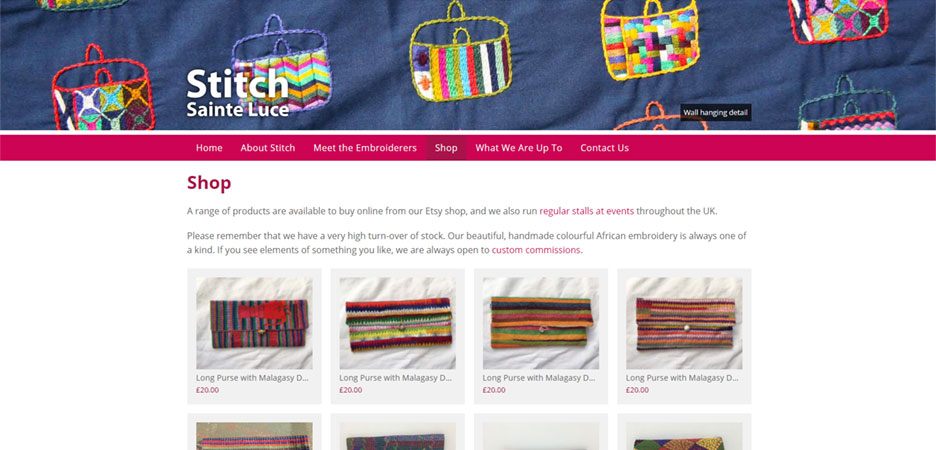 I undertook a website facelift to provide a clean new look, emphasising the fantastic handmade products with extensive use of photos and bright colours.
To enable easy updates by project staff the new website is powered by Wordpress, and uses Elementor for advanced layout/content options. I developed a custom Wordpress theme and Etsy shop plugin.